The official opening of CCK Fresh Mart at Song, Kapit was performed by Tan Sri Datuk Tiong Su Kouk (from the left), Puan Sri Datin Wong Bak Hee (second left), Mr. Tiong Chiong Hiiung, Group Managing Director
Deputy Chief Minister Datuk Amar Abang Johari Tun Openg (forth left) at the opening ceremony of CCK Fresh Mart - Market Song in Kapit, Sarawak on 02-10-2020.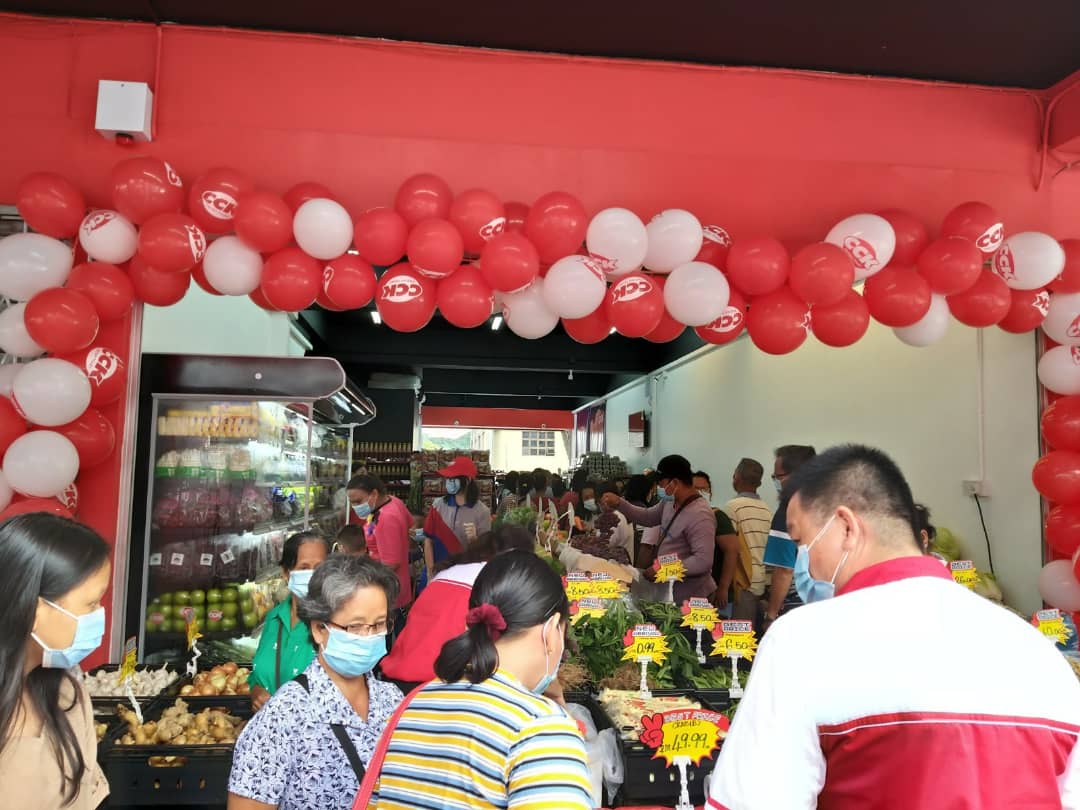 There's a wide variety here, apart from fresh chickens; you can also get eggs, frozen foods, seasfoods, packed fruits, local grown vegetables, dry goods as well as seasoning ingredients. It's the first one-stop convenience fresh mart in Kapit. Come and visit us, CCK fresh market always offering a wide range of fresh foods and best pricing that is offordable and competitive.
Open daily 6 a.m. until 6 p.m